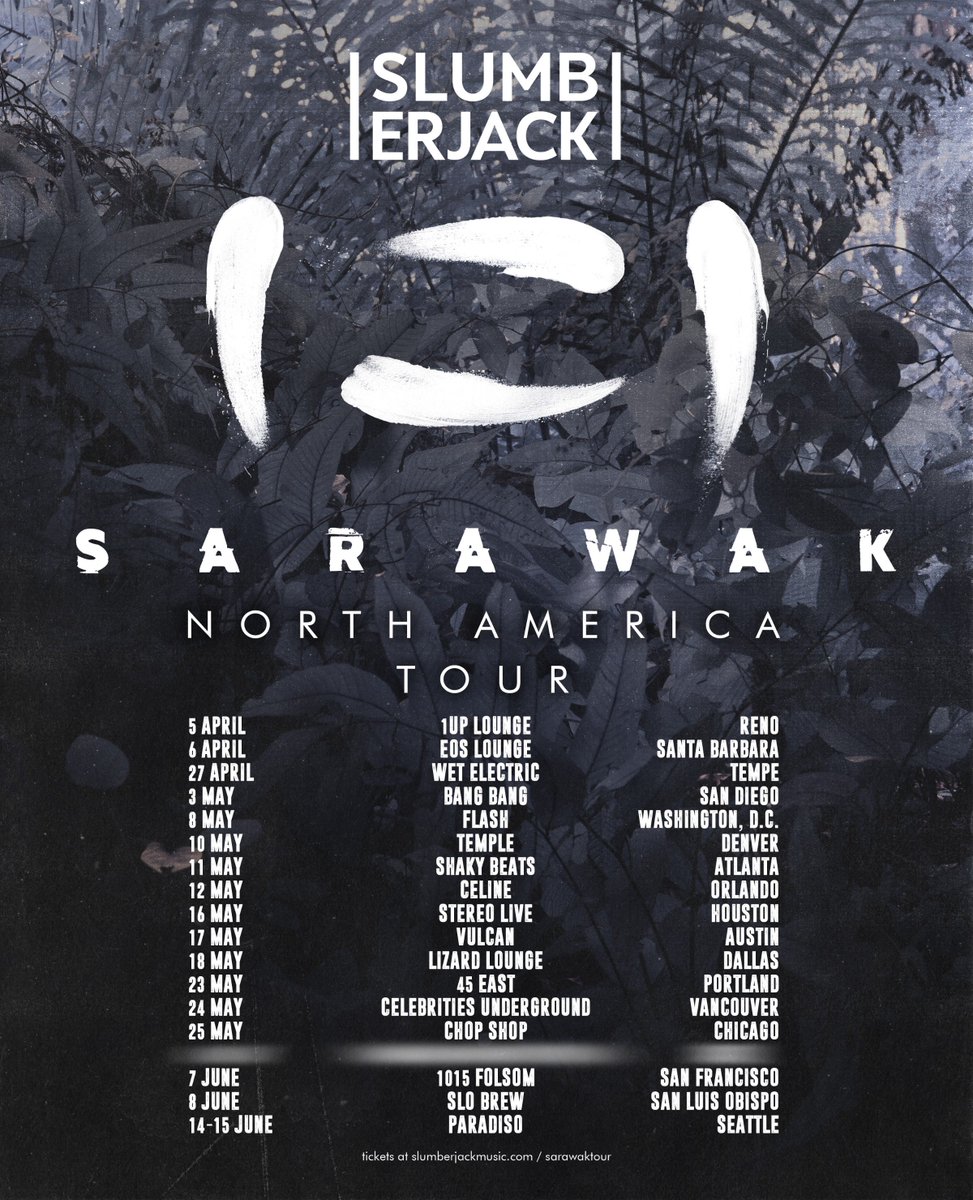 Australian electronic duo, SLUMBERJACK have just announced a gigantic North American tour. This undertaking is in support of their newest EP, SARAWAK. In their announcement tweet, they express that they're in awe that they've been able to put this tour together.
Shows will begin on April 5th in Reno and run the course of the United States with one date in Canada. The tour will conclude on June 15th with a double date in Seattle. Tickets are now on sale, so pick one up now.
If you don't live in North America, but do live in Australia, they're still touring around their home turf. That leg of the SARAWAK Tour will end on March 23rd in Brisbane.
These two artists have such a beautiful and unique sound. It's music that makes you think while you're dancing. And while we haven't had the honor of seeing them live (yet), it's very easy to tell that it's going to be an enjoyable show. And we can say with certainty that this is a tour you won't want to miss. So if you get the chance to go out and see them, definitely do.
And if you haven't listened to SARAWAK yet, listen to it down below.