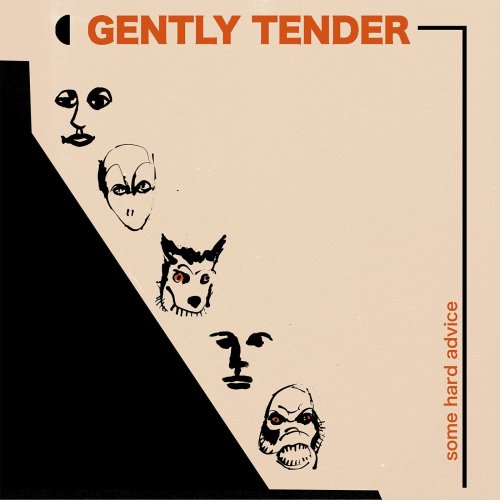 Gently Tender is the rebirth of the London band Palma Violets. Though it's a new band, with new faces, it's very clear that they retain the most important thing from their roots: the heart. Their newest single 'Some Hard Advice' is full of immense love and care. With lead singer, Sam Fryer, deep and melancholy vocals played over a dreamy, swirling guitar, it really shows just how much these musicians have grown since forming this new band.
The song is sad, it oozes regret. It sounds like a pleading cry for help and understanding. I want you to hear me. I want you to be there. And of course the ending where we're on our knees begging for that hard advice referenced in the title You're gonna give me wise words. That plea sounds more and more desperate as the song comes to a close. We need those words.
Everything comes together with this song. Fryer singing with the backing vocals from Celia Archer (who is also in the band The Big Moon) plus the guitar and the minimal drums really do all combine to create something beautiful.
Gently Tender is still new, but so far they have done nothing but impress. The world of music is completely open to them, and it's exciting to think about where they're going from here.