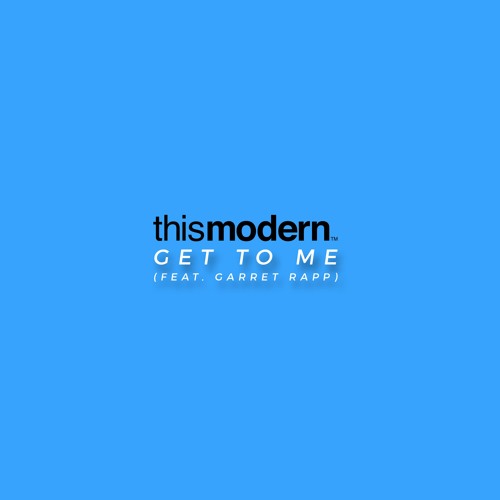 There is little better in this world than gut-wrenching, scream-your-lungs-out rock music. The sort of song where you feel like you're standing on a cliff begging for someone to hear you. Why can't you look me in my eyes? A song just like 'Get to Me' by This Modern. It's the second single from this band from Arizona and features vocals from Garret Rapp. It's a song that absolutely packs a punch.
The opening chords are so delicate. But immediately after, we're pulled in a completely different direction. The vocals are so overpowering, that for most of the song, that's all we can focus on. This isn't a bad thing, by any means. It's a very vocal-heavy narrative. But there are so many other things to listen to here, you just have to dig a bit deeper to hear them.
The synths and the vocal chops mixed with the drums feel like a hesitation, which drives forward what the lyrics are talking about. There is so much pain and questioning with each part of the song.
At the end, when things slow down and mellow out, the drums feel like a heartbeat. Slow, but steady. What's left of me… All of the screaming and bravado is gone. and what's left of this song is defeat. But even so, the ending is the most powerful part.
This Modern has so many surprises in store for us. They're a brand new band, full of members who have been around the industry for a while. 'Get to Me' proves that they certainly know what they're doing. Give it a listen down below, and be sure to keep an eye on these guys, they're going to go very far.