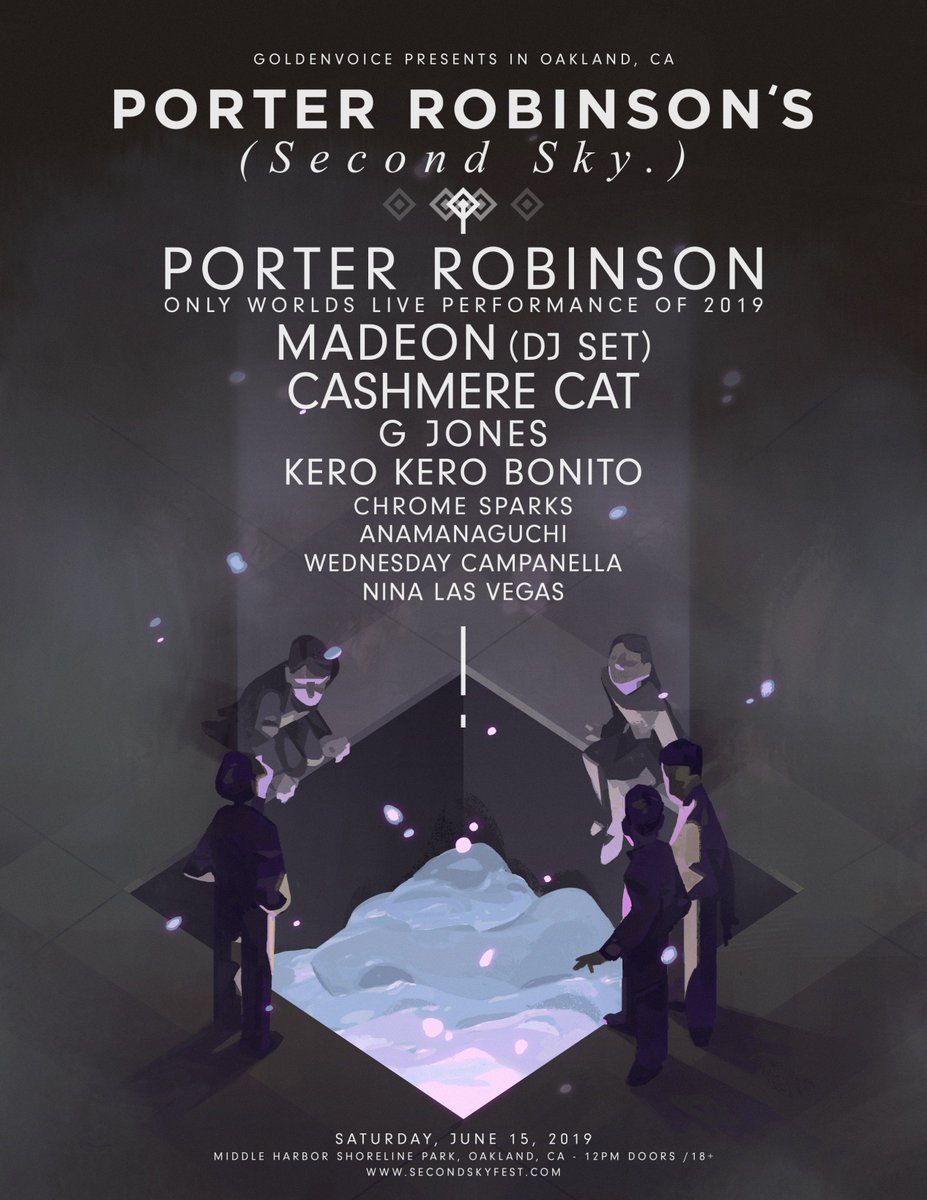 We're all extremely excited about Porter Robinson's Second Sky Music Festival. An event entirely curated by him. But it seems that even more people were excited about it than he and Golden Voice anticipated. Today was the ticket presale. Fans eagerly logged onto the website over an hour beforehand, ready to try for their chance at a ticket.
The queue opened at 10 AM PT, and immediately people were presented with a very cute little blue friend walking in place. This would the only thing that most people saw for the next hour. The little guy would move forward occasionally, but even when he did reach the end, some fans said that it was bugged. They would get to the end of the queue and get redirected to go back in line.
Some fans did manage to get far enough to the ticket purchase page (we didn't) but by that point, everything was sold out.
All of the tickets, including VIP sold out in less than an hour, probably closer to 45 minutes. The biggest problem initially was that it didn't say anything on the queue page. The little blue guy is still traveling across that bar, hoping to reach the end. Everything was sold out, but unless you were scouring twitter, it was impossible to know that.
They did eventually post an update from Porter. "so there's like 5 times as many people trying to buy tickets as we thought! currently trying to scramble to add another day to the festival with the same lineup (minus G Jones, who has another show that day). we didn't have plans to add another day, but due to the fact that there's tons of people who weren't able to get tickets, we want to add one more day and go from there. -porter"
And as of writing this, he tweeted a similar message. The tweet states that he knows that even adding a second date won't be enough to accommodate everyone who wants to go, but it's better than leaving so many people out.
Congratulations to everyone who got a ticket!